AT MDV ALL OF OUR ROOMS ARE EQUIPPED WITH;
A PEARL DRUM KIT
TWO 4X12 GUITAR CABS WITH HEADS FROM ORANGE, MARSHALL, BLACK STAR AND PEAVEY
AN 8X10 BASS CAB WITH HEADS FROM AMPEG, PEAVEY AND GK

A PA SYSTEM THAT IS ADEQUATE FOR THE ROOM INCLUDING MICS, CABLES AND STANDS

WE ALSO PROVIDE THINGS LIKE CD PLAYERS, IPOD HOOKUPS, D.I. BOXES, GUITAR STANDS, KEYBOARD STANDS, MUSIC STANDS, AND A GOOD TIME.
*Some of the photos that preceded this text were altered in many ways (can you spot the tricky photoshop work?)
The rooms were also staged for said photos, so please don't expect lamps and romance novels to be included with the standard room fees.
Photos by Becca Schwartz
www.beccaschwartz.net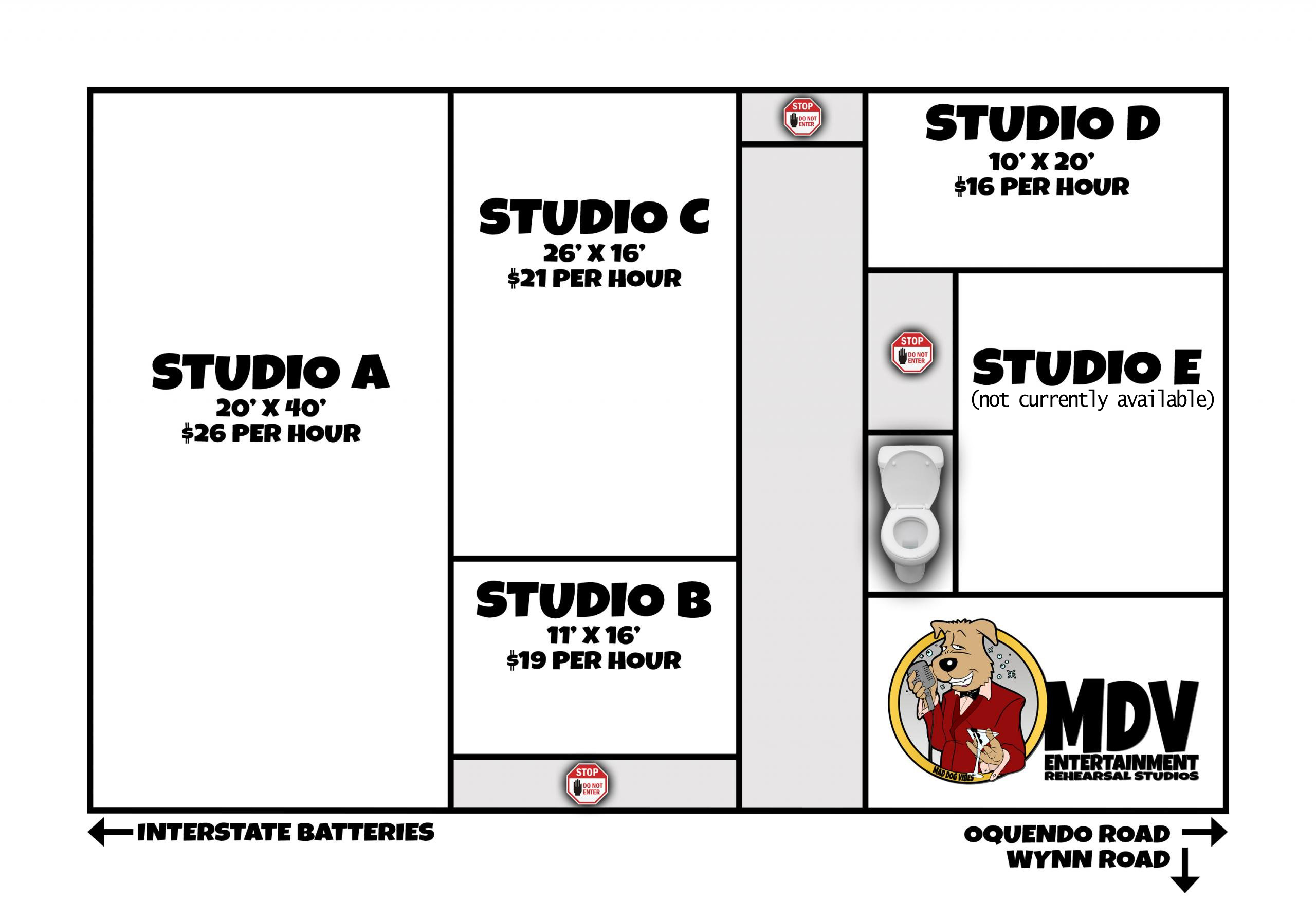 PLUG IN AND PLAY!
CALL TODAY TO BOOK YOUR REHEARSAL
702-736-4635

MDV ENTERTAINMENT 4131 W. OQUENDO RD STE. 4 LAS VEGAS, NV 89118